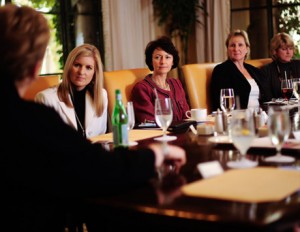 Cultivating a leadership team with the skills to achieve growth takes vision. Fostering your company's leadership talent today not only positions your company for growth, it also increases your retention rate and builds a culture rich with strong leaders who propel a much faster actualization of your company's vision.
We have coached executives in Fortune 500 companies to do just that. We consistently deliver solid results; we will help you foster a legacy of leaders.
Improved Leadership Performance
Enhancing skill levels
Discovering strengths and weaknesses
Discovering strategies for exploiting gifts and abilities
Increasing leader retention
Increasing openness to change 
Increase leader's ability to develop others
Enhanced Manager and Employee Productivity by:
Motivating others effectively which drives their productivity
Gain acceptance and on-boarding of company vision and purpose
Resolve team and individual conflict
Fostering Executive Leadership, Inc. can help you enhance your company's profitability and success by giving your leaders the tools they need to make solid business decisions and achieve growth. As an international coaching firm, we help companies all over the world provide their employees the resources they need to improve their leadership capabilities, capacity, and competencies. Our global network of over 200 experienced coaches work with individuals at all levels of leadership to strengthen their skills, enhance team performance, improve communication, and encourage accountability. We see leadership as a critical business strategy.