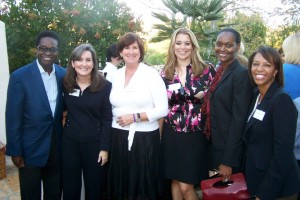 Fostering Executive Leadership, Inc. was established in 2006 to provide companies and executives a coaching resource grounded in the needs and realities of the corporate world. Our over 300 coaches worldwide all bring solid coaching certifications, a secondary education, and over 15 years of corporate experience. With over three decades of experience in sales, marketing and strategy for Fortune 500 companies that include IBM, Xerox, and Sun Microsystems. Dr. Tammy Wong founded Fostering Executive Leadership to expand her reach and help develop confident corporate leaders committed to making a difference. Today, Fostering Executive Leadership, Inc. provides its services to executives at global organizations worldwide.
Fostering Executive Leadership, Inc. can help you enhance your company's success and profitability by giving your leaders the tools they need to make solid business decisions and achieve growth. As an international coaching firm, we help companies all over the world provide their employees the resources they need to improve their leadership capabilities, capacity, and competencies. Our global network of over 200 experienced coaches will work with individuals at all levels of leadership to strengthen their skills, enhance team performance, improve communication, and encourage accountability. We see leadership as a critical business strategy.
Our unique coaching model is based on a strategic plan and is 100% results driven. We combine face-to-face meetings with phone sessions for the greatest efficiency and effectiveness for your organization. To ensure you are seeing real return on your investment, we document and track each client's progress versus the pre-established plan, which they can share with you directly.